enable icon caching for network shortcuts
Enable caching for network shortcut icons
So, I keep lots of 'portable' applications on a network drive mapped to local applications drive (B) so I can access them on any one of my many computers and laptops without having to install them on every machine.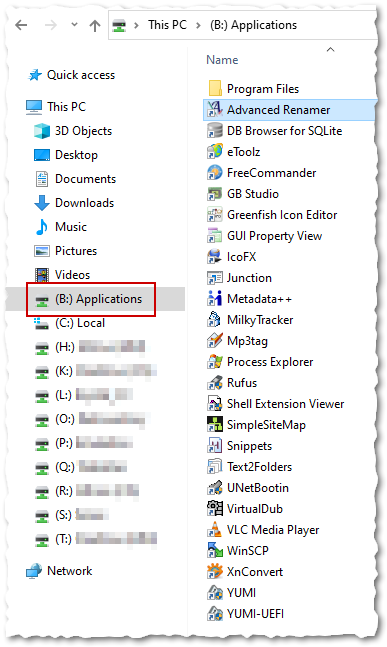 The problem is that every time I open the folder, the shortcut icons are missing and I have to sit and watch them load in from the exe file to which they point.
The solution was simply to enable "Allow the use of remote paths in file shortcut icons" in the local group policy editor.
Run > Group Policy > Local Computer Policy > Computer Configuration > Administrative Templates > Windows Components > File Explorer
Job done.
Last modified: October 5th, 2021