welcome to the computing cafe
A place to learn Computing (Computer science, Digital Literacy, IT) for all
The Computing Café
is a place to learn about
Computer Science
,
Digital Literacy
and
Information Technology
. If you haven't been told already, choose a stage from the options below which best suits your needs. If you are here to explore other things, choose from the snacks below.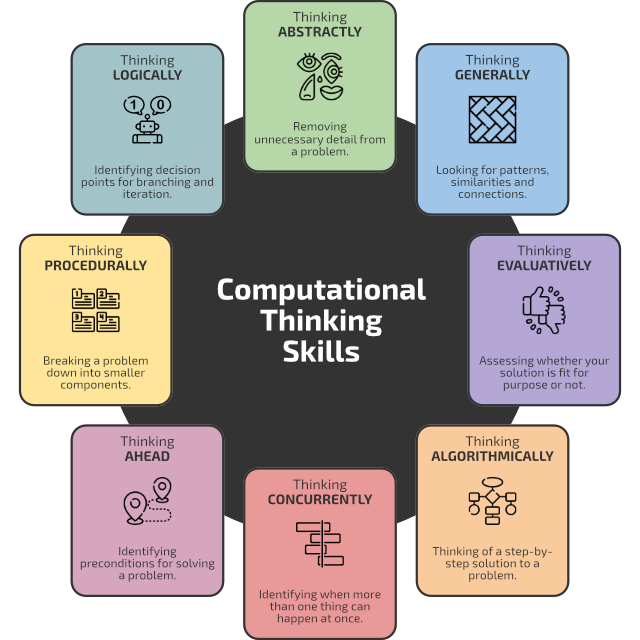 So, your scroll percentage has exceeded 60% of the page, I presume you're interested in finding out more about my motivation for building this site
😊
...
1
Build and maintain a website.
When I was in the classroom, I developed a fairly complete teaching resource on a legacy Google site with all my teaching and learning materials for Computer Science. When Google took legacy sites down, I tried to transfer it onto a new Google site and it was literally unusable. So, having had a little experience in the past with building websites, I decided to have a go at building something myself. I'm not a web developer and I'm sure that the code I have written would be frowned upon by most other developers (haven't used a framework for instance or object oriented PHP etc) but I'm learning so much from building this from the ground up. I also believe that if I am to go back into the classroom at some point, having experience like this is a must. Ironically, I never had time when I was teaching!
I had developed so many resources for CS (and Chemistry, as I started as a Chemistry teacher back in the day) that I didn't want them to just get forgotten, left languishing on a hard drive in my drawer. I can also never find instructions for things I've done in the past so I'm using this as a mind/resources dump. I've put a section on for retro computers as well and whilst this is not directly concerning teaching and learning CS in the UK, I want students to be aware of the history of CS and appreciate how we got to where we are today. I'm also working with a
local computer museum
and I'm going to be (hopefully) designing a curriculum for them and possibly teaching there, sometimes
🤞
.
3
Desire to learn and develop.
No matter how hard I try to relax, I can't dampen the desire to learn! Every day's a school day!
Linked with the museum and my retro computer obsession (it really is an obsession), I want to be able to pull together all the threads of resources, conversations, articles about the history of CS into one place. Hence, the RetroZone (and my office where I can't move for old computers).
I know this might come low down on the list but I can't expect to be able to support learners inside and outside the classroom if my resources and experience aren't as good as I can make them.
It's never my intention to put anyone else's work down but the glut of "PowerPoint/worksheet" resources out there for CS teachers is mind-blowing. I want to develop something different. Something flipped. Something engaging. There are also embedded teacher resources on here as well - if you are a CS teacher and you'd like early access, get in touch using the social icons in the footer.
With

❤️

from The Computing Café
Last modified: May 21st, 2023